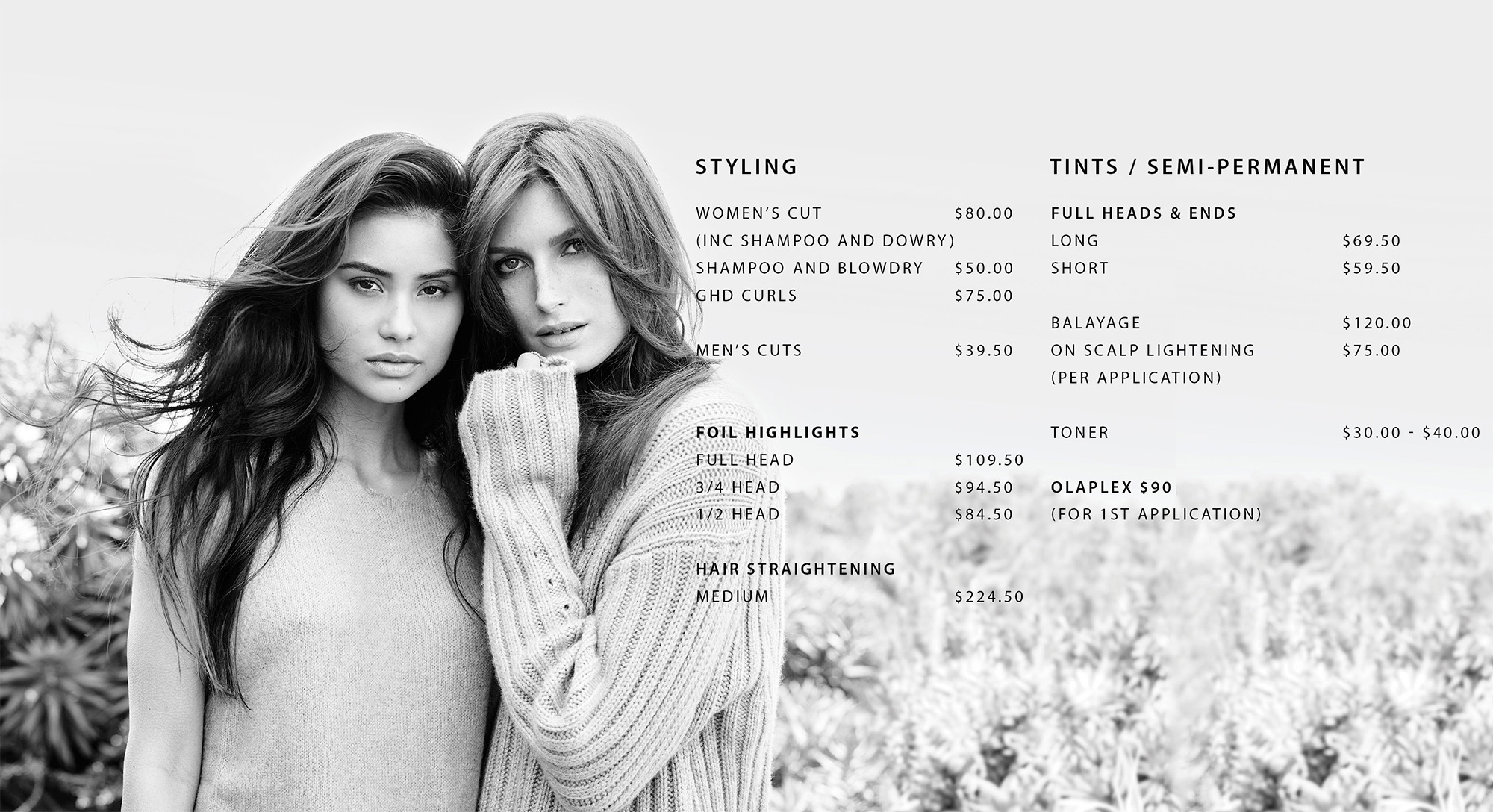 How much will my appointment be?
Please note that the prices provided in our Hair Menu are from prices only and are our short Hair prices, if you would like to know the exct cost of your appointment please request a quotation at the time of your consultation
When should I arrive?
Please arrive 10 minutes before your appointment to ensure you receive your full service. We recommend that you also pre-book your next salonseventysix appointment prior to leaving so that we can be sure to accomodate your schedule.
Can I cancel an appointment?
Absolutely. In consideration of our other clients and as well, our stylists, please give us a minimum 48 hour notice if you cannot make your appointment. salonseventysix stylists work on full commission and a last minute cancellation that cannot be filled is akin to taking dollars off of the stylist's pay cheque.
If my regular salonseventysix stylist is booked can I see another stylist?
Of course! We are an incredibly tight team at salonseventysix and our very first priority is our clientele. If at any time and for any reason you would like to try a different stylist at salonseventysix, rest assured there will never be hard feelings. That's how we roll at salonseventysix.
I've booked a tint (colour) service, what is included?
Tint services include a colour application and do not include a blow dry if you are not also getting hair cut. If you have booked a tint service and not a cut, please be sure to also book a blow dry.
What if I do if I am dissatisfied with my hair cut or colour?
We believe that beauty is individual and we believe salonseventysix clients should leave the salon feeling beautiful and happy with their hair cut or colour. However, if for any reason you are dissatisfied, a salonseventysix stylist will gladly adjust your cut or colour with 5 days of your original appointment.
Ready to book? Click here or call 0492 924 199