Whoever told you it was easier for blondes taking care of their hair are probably lying to you. Let's be realistic here; every blonde woman faces the same hassle other women go through with their hair. The constant pegging, breakage, etc. Natural stuff sometimes doesn't even cut it when it comes to maintaining your hair standards. Except you want to be a woman who doesn't care much about what water, oil, air, and the sun is touching her hair.
To every blonde or lover the perfect blonde hair from around the world, this piece could help you get back the texture of that beautiful blonde hair you love.
Achieving a perfect blonde tone and maintaining it is quite a herculean routine. If you leave out the consistent look in the mirror and playing with your hair, you probably feel you are walking around with a crown on your head. But all that shouldn't worry you, after all, you decided to go blonde the very first day you're born or admiring blonde girls.
Interestingly, as Blondie myself and a hairdresser, I noticed the different shades of blonde like platinum blonde, biscuit blonde, sandy blonde or Nordic blonde is all down to the region around the world you come from (Scandinavian women have higher chances of being Nordic blondes, unlike Americans.
Furthermore, whichever shades of blonde you represent; the maintenance is always the same. Professional hairstylist knows this and so also does some of the best hairdressers in the country.
There various ways to maintain your blonde hair if you have the sufficient finance to do it. Most people who desire to preserve their blonde hair and keep the color to a required taste employ or patronize some of the best hairdressers in their neighborhood.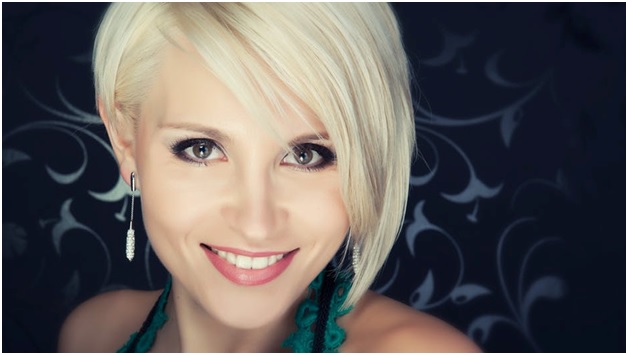 Patronize professionals
It is fair to say not every hairdresser knows how to take care of a blonde hair. Some have to rely on trial and error before eventually getting it right, but that is after messing up few people's hair.
To be able to remove some of the damage done to your hair by these quacks, a thorough evaluation by a professional is required. It might cost you a few bucks getting it done, but believe me; every penny would be worth it in the long run.
Where do you find the professionals you might be tempted to ask? It's quite simple. Ask a friend whom you admire her blonde hair where she makes them. If you don't want to seem so upfront or condescending, take a walk around where she lives and visit the Salon. You will be surprised what a local hairdressing salon can do to your blonde hair.
Keep your hair hydrated
Every time we seek to keep that perfect blonde hair, we put them under soft much stress. Our continuous bleaching/shading of dark strands of our hair, put them under so much duress to the extent that; they lose oil and nutrients. This harsh treatment makes them lose the colors you wished your perfect blonde hair would carry.
Dry hair from this constant practice can make us also lose the cuticle that has been sealed with each strand of hair, making them seem stretchy and so brittle.
Furthermore, to get your hair back in color and keep it hydrated, a lot of TLC is needed. If conditioner does the trick, don't hesitate to use them, neither should you relent in using deep repair mask.
Attending to the fundamental reason why your blonde hair has breakage, lost color and feel less moisturized is that a lot has been lost during the bleaching process. It would have been fantastic to undo them in just a process, but unfortunately, it isn't. You still need to condition the hair to bring back its color.
Heat will kill your blonde hair! Protect it
This advice is not only because the heat on its own should be avoided when it comes to your hair, but a blow dryer also shouldn't be touched, or used on it! Your hair is better off with all those heat stylings that go on in major salons.
Because the cuticle of your hair is stripped everytime you need to make your blonde hair lighter, it becomes challenging to get it back to what it once was. The extensive chemicals used in the dying of your hair together with the heating equipment that does the rolling and blending are damaging to your hair. If you are not too comfortable anytime you dye your hair and later found out it has lost some of its texture, braid, bun them to avoid further losses.
If it seems too complicated to leave your hair in an updo style because of your love for heating and dying of your blonde hair, go to the salon with a protectant heat spray. So that as soon as it gets hot, you use it to cool it off. They are in shops all over the place.
Stay away from the sun always
What do UV rays have against our body, hair and our skin? It damages them beyond recognition. Take your skin for example, do you know how much damage 30 minutes in the sun can do to those lovely skin of yours? Compare that to what it could do to your hair; with the heat, dryness, and loss of moisture.
If you are looking to avoid the sun on your hair, you could step out with an umbrella, but that wouldn't be fashionable. Try a hat and if you are not cool with it, buy a UV heat Protectant.
UV heat Protectants is common these days. At first, they came in UV skin protection, but today they exist even for our hair. How you use them is determined by you alone, and one of its unique uses is to mitigate the effects of the sun.
Go Purple
It is general knowledge that purple is the different shade of yellow on the color wheel. In the same vein, it is also a solution to the type of hair treatment your hair should be getting after losing it blonde color to yellow. Purple shampoo will put everything back in order, but please be mindful of the type of purple shampoo you use for your hair. Some brands are too harsh, and some doesn't last at all. The warmest endorsement you can get is from someone who has experience using one. Any hair stylist is usually the best person to ask.
If it doesn't work out using it twice a week, try using it more frequently to remove the brass on your hair. If it is too dry, decrease your usage and limit how much you apply to the hair. If it's too oily, nothing stops you from applying more shampoo.
Blonde hairs should never be made to go through so much stress and still hope to keep it glistening at all times. Most times you have to pamper it to be able to make it to your taste.
Nutrition
If you carry a natural perfect blonde hair, it will be perfect if you take your body nutrients seriously. Because at the end of the day, it will all lead up to making your hair bright and beautiful. The moisture and oil on the hair won't continuously run dry if the meals you take are a balanced diet. Any hazardous treatment of the hair should be boycotted to avoid breakages or brass.
It is okay if you have a different perception of what the perfect blonde means. Because to some people, it means an all over blonde color that is not bad on its own. But what if other people have different shades of what the perfect blonde means to them.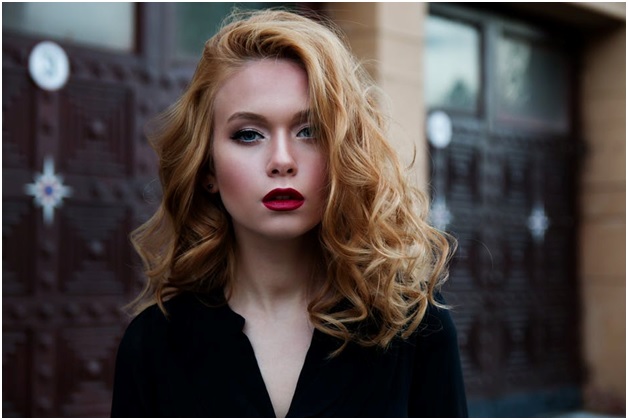 You know some people remark the depth of the hair as also been a perfect blonde? Aside from having a platinum blonde, biscuit blonde, Sandy blonde or strawberry or golden blonde, the depth of the hair can encapsulate that a hair is a perfect blonde. If not.
What then encapsulate the perfect blonde?
The perfect blonde has to do with the skin tone of individual and not necessarily what others think of your hair. If you have the right blonde that matches your skin tone, you are good to go anytime. All you just have to do is maintain the status quo as we have mentioned here over and over again about the importance of giving your hair that novel treatment.
In conclusion, take your Blonde hair as seriously as you take your body.