With BALAYAGE you can create a beautiful summer haircut; it will look like you have been on holiday in a hot holiday destination. It's very natural because you can't see that your hair is colored. But is this paint technique suitable for all hair types? And can apply it to yourself? Of course, you can. It will seem like something natural if done correctly, which is why in this article, we are going to be talking about a lot of things related to BALAYAGE.
What is BALAYAGE?
BALAYAGE is a French word for sweeping and painting. This technique has been around since the 1970s, but since 2015 it has become trendy. This painting technique looks like you've spent a week at a sunny destination because your hair is bleached in places like where the sun shines a lot. BALAYAGE seems very natural; you don't see that you have colored your hair.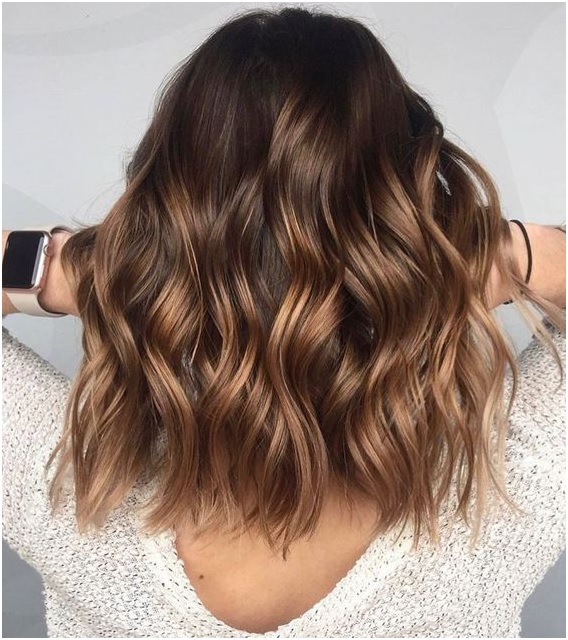 Make the hair a canvas: French hairdressers have long been the master of this technique, where the color is "painted" with a brush with a free hand.
The term comes from the French verb "balayer" which means sweeping or brushing, thus referring to the method used to work the stripes into the hair.
Instead of making stripes in the usual way, where the hair is divided into single, sharply classified sections, which are colored from root to tip and wrapped in foil, hold the hair clips loosely in one hand and paint the color with a sweeping motion. The process makes it possible to create color schemes with different intensities, looking livelier. The roots are not colored by the use of balayage. The color is primarily applied to hair lengths – especially the tips and sections that frame the face. In this way, you get an incredible effect, and the contours of the face can be emphasized. The transitions between the colored lids are soft and flow entirely together, which makes the result look more natural – and always adapted to the person who is to wear it.
It is possible to create everything from discrete to more pronounced contrasts in the hair by being selective about where and how the color or colors are applied. Thus, visually, you can either increase or decrease the hair's fullness, depending on the individual's preferences and hair type. In addition, the color scheme between light and dark shades also helps to highlight the contours of the face most beautifully. Makeup is not the only trick to emphasize your best facial features – the hair can also be used! For example, if you wished to highlight your beautiful cheekbones, it can be done with a bright shade in the hair around this area. Similarly, darker areas can be made in the hair if the face appears to be narrower. The face can be designed and perfected expertly if you are a little aware of how the color is applied.
How does it differ from Umbrella?
A color transition characterizes the ombré hair trend (also called dip-dye). That is dark roots or lengths, depending on where the development starts from the bright spots. If the bright hair starts at the roots and turns into a darker shade – usually half and a half – we are out in a two-color look. Unlike Balayage, the popular umbrella trend is used, and the two-color look does not work with individual hair caps. The color is usually applied to the ears or lowers down and covers the entire lower part of the hair. The application gives a very eye-catching look.
The ombré and the two-color technique thus give a clear color difference, whereas the light and dark stripes of the balayage method in different shades result in a fine overall with a more natural appearance.
Which hair length is best for Balayage?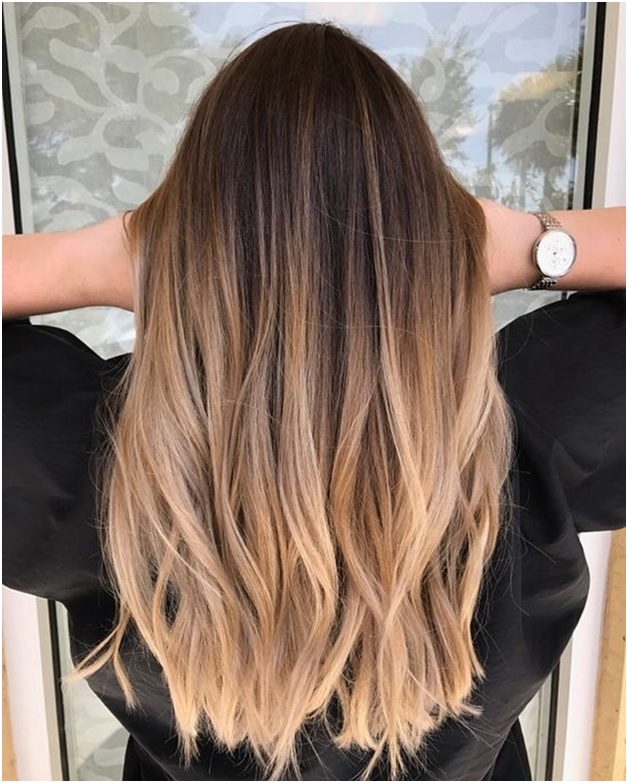 Whether you have a long, short, dry or moisturized hair, you can throw yourself in balayage. This is because freehand technology allows tailoring the color details to the individual's haircut and hair structure. The most impressive effect is undoubtedly achieved in long and full hair. Why? The longer the stomach is (shoulder length or longer recommended), the more creative the streaks can be placed. In addition, the movement in long and loose hair – and especially with waves – contributes to giving the refined color scheme even more life.
What hair color is suitable for Balayage?
It's the best of all: all of you! Whether you want to give your natural hair color a fresh breath or try a whole new mix of colors, it will be a safe hit with balayage. What do you say, for example? To golden-blonde stripes in chocolate brown hair? Or seductive wine-red stripes in carbon black hair? The Balayage method makes any combination possible.
Something about the theory behind, let's take a look at the practice. We have collected a number of adorable balayage beauties for you in the gallery
Fitness
This painting technique is suitable for blonde and brown hair. It is also suitable for almost all its length; it is not only ideal for very short hair. Nor does it matter if you curl or style got her. BALAYAGE looks a little different than, for example, curls on her style.
This is because the structure of curly hair is very different from Balayage hairstyle. BALAYAGE will be the most used to style her hair and lightly blow it. The hair length where it is most commonly used on is long and medium hair.
Treatment
The paint is applied to the surface, but it is not fully saturated. As a result, you see bright stripes on your hair. You don't need to have this treatment directly with another hair color. Otherwise, you will have a slightly different hair. Because of this hair color technique, you can highlight your coupe in a positive way.
The treatment lasts an hour. Not all salons are trained in the use of BALAYAGE ask for a recommendation from those that have done it before. This procedure will be between $130 and $170; this amount will depend on the hairdresser where you go and the length of your hair. It is not wise to go and carry a BALAYAGE when you don't have a stylist because it is a complicated technique to apply to yourself.
Celebrities
Many celebrities have become quite a fan of the BALAYAGE trend. These are celebrities like Sarah Jessica Parker, Miranda Kerr, Gisele Bundchen, Elizabeth Olsen, Alessandra Ambrosio, Jennifer Lopez, Penelope Cruz and much more.
Shadow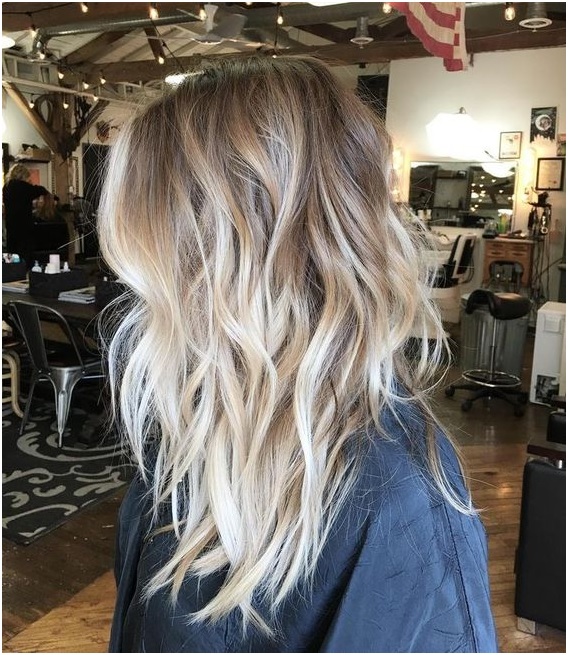 Many people will confuse Shadow or ombre with BALAYAGE because they have some similarities with each other. When you have another Shadow hair, colors are painted in points than above, and this color is quite gradually blended into each other. BALAYAGE is something that looks like Shadow, but it's a little different. An agreement between Shadows and BALAYAGE is that they both do not require much maintenance because you hardly grow. BALAYAGE is much more natural compared to Shadow; Shadow is, in fact, a real landing in the hair. Another difference is that unlike Shadow, BALAYAGE can accommodate more t hair dyes tan Shadow. Shadow is the most suitable for brunettes.
Maintenance
This technique of painting has almost no means for expansion; if you do it only once will retouch in the next six months year. This is because it grows very well; you do not see an excellent expanding line. Because your hair is colored, it is essential that you take good care of her after treatment. You can do this with a good shampoo, conditioner and mask for dyed hair. This also helps to preserve the color anymore.